shetland knitwear
Designed and made by us.
We design and make everything here in Shetland.
We have been an employee owned company since 2019 and have a rich history dating back to 1924.
We only use 100% natural wool to knit our products.
We knit small runs as and when we need them, we don't hold a big stock.
We are a small skilled team and we do everything from design to knitting through to finished product.
Knitwear is embeded in our culture
Shetland has a rich history in knitwear. It is embeded in our culture here. Everyone knows someone who knits or has knitted in the past. Knitting used to be a source of income to nearly every household in Shetland, with every member of the family having a part to play. There used to be knitwear factories throughout Shetland, sadly now we are one of only two factories left on Shetland producing authentic Shetland knitwear.
We want to continue with our company keeping old traditions alive but blending them with modern techniques and technology to reduce our impact on the environment and support our community.
Our range of knitwear is a mix of modern seamless and traditional machine knitted and handframe seamless knitted styles. All made by us in Shetland.


Star Lambswool Headband
Price
Regular price
Sale price
£33.00 GBP
Description

Colourful, soft and comfortable. 

These are perfect for the winter months and keeping the wind off your lugs (ears). 

Knitted and hand-finished by us in Hoswick using 100% Lambswool sourced from a spinning mill in Yorkshire, England.  

 Size: 23cm x 9cm


 
Locally Made
We make all our knitwear here in Shetland. Our small skilled team do everything from design through to finished product.
We only use natural pure wool sourced from either Jamiesons of Shetland 40 miles up the road or from spinning mills in mainland Scotland.
We make knitwear that transcends fashion trends that can be worn for years to come and passed down through generations.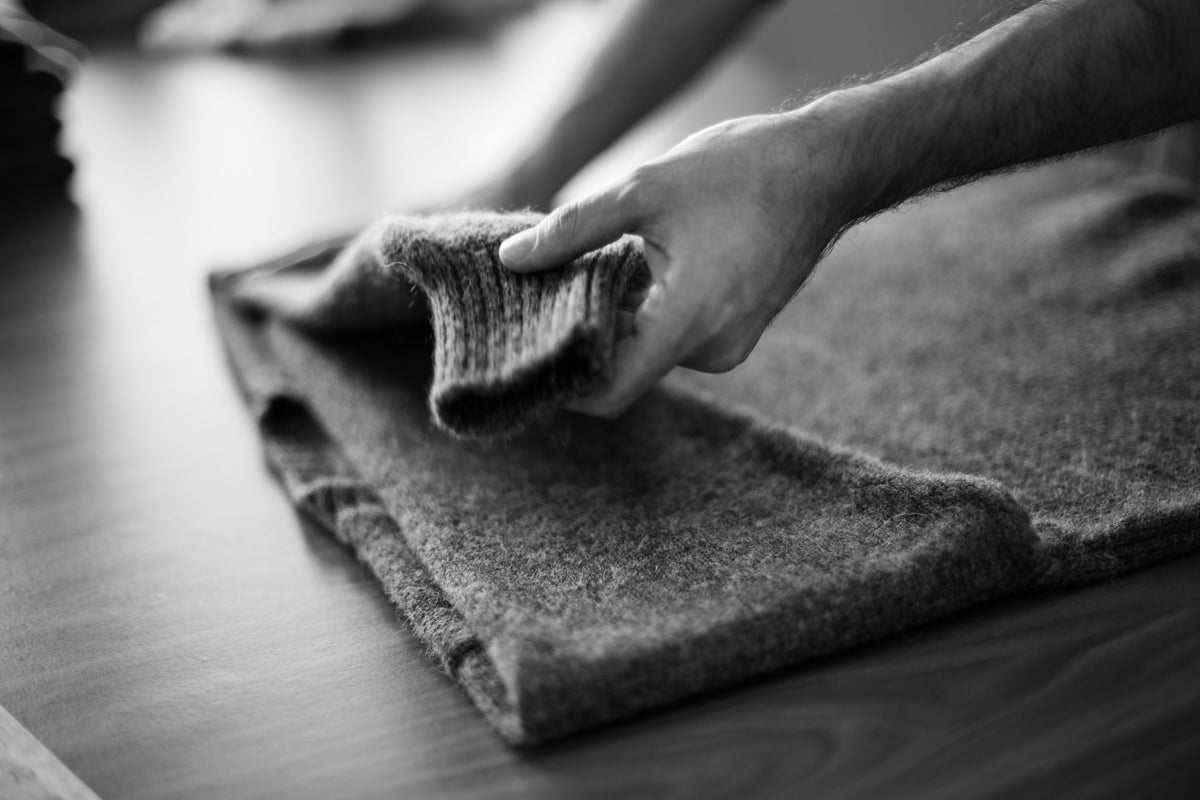 Bairns Bard Fair Isle Yoke Cardigan
Price
Regular price
Sale price
£98.00 GBP
Description

Our Bairns (children's) Bard Fair Isle Yoke Cardigans are traditional in style and technique.

These bairns cardigans are made by skilled knitters throughout Shetland in the traditional way. The bodies are knitted on handframe knitting machines, the yokes are hand knitted and the whole jumper is finished by hand.

Knitted with 100% Supersoft wool sourced from mills in the UK.